We do not currently have any puppies available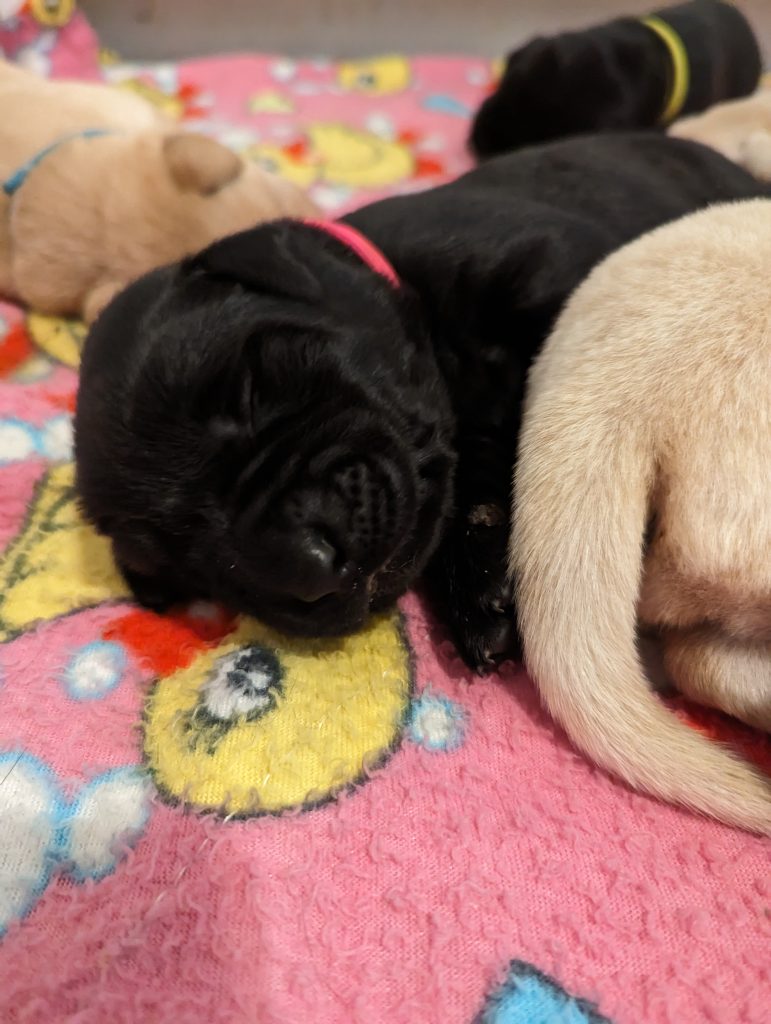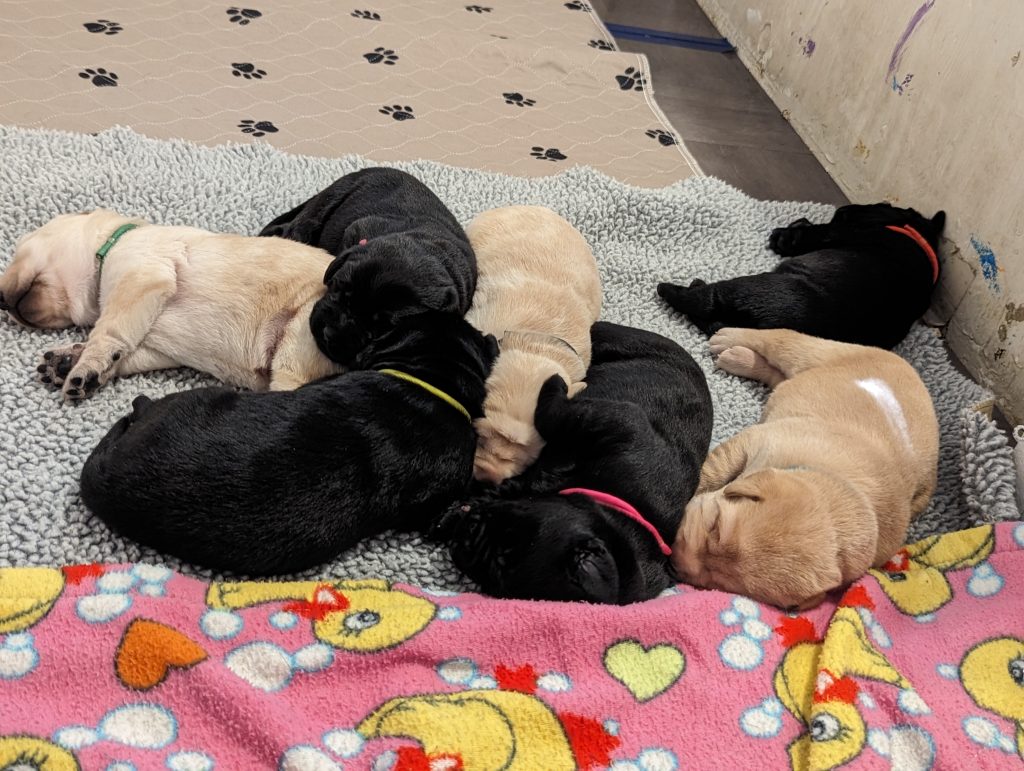 Our Waterspook babies are an integral part of our operation. Every litter is born and raised in our home until they move out to the puppy palace, and outdoor play areas.We strive to produce a Labrador that looks like a Labrador and Works like one as well. A traditional style of dog that is not too finely built and not overly thick. They are handled a lot and exposed to many different scenarios. We start them on birds before they leave, so that their aptitude for hunting can be assessed early.

We pick puppies for our clients, based upon the puppy buyers' needs. This allows us to observe emerging temperament and features during their early stages of growth and development. This also enables puppy families to pick-up their puppy at scheduled times rather than waiting for someone "ahead of them" to choose, before they can take their new family member home. We only feature a few litters per year and many pups are spoken for way ahead of the breeding even taking place.

NON REFUNDABLE DEPOSITS are required to hold your spot in line for a puppy. If I am unable to provide your desired color/gender, a deposit may be refunded or rolled over to a future breeding.
All of our breeding stock is OFA Certified for Hips, Elbows,and Have regular clearances for their eyes. We also do full DNA Panels on our dogs to clear for EIC,CNM, PRA/PRCD, RD/OSD, HNPK and ALWAYS DILUTE FREE.
Some of Our Waterspook Babies